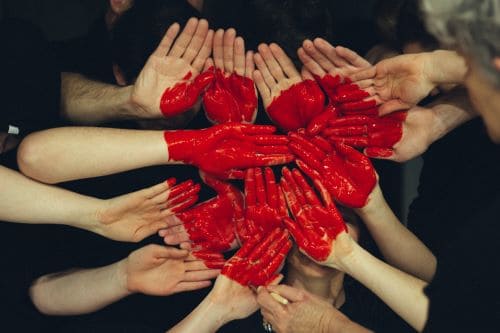 We like to give back to our community who has helped us get to the place where we are today. 
Harry's Locksmith has been a staple in Downtown Vancouver's community since 1949. We've been around for 70+ years! We are one of the oldest, longest surviving small businesses around
Our community involvement includes partnering with local non-profits, school sports sponsorships, and raising funds and goods for shelters.
Here are 3 non-profits which we have proudly supported throughout the years:
Good Neighbor Center:
The Good Neighbor Center (GNC) has been sheltering homeless families since the year 1999.  With nine-bedroom units, a dining room, a day room, a fenced outside yard, and a commercial kitchen, GNC can house between 70-95 families annually.  We provide housing for six weeks or more, meals, hygiene items, clothing, linens, case management, life skills and Rent Well classes, and resume and job-seeking services.  We are the largest of the three family homeless shelter programs in Washington County. Our mission is to provide safe emergency housing with supportive empowering services for families.
How can you help?
We rely on the continued support of the community in order to help assist homeless families as efficiently as we do. Donations that are needed all year long are men's/women's clothes, children's clothes, shoes, hygiene items, cleaning supplies, household items, and any food items (perishable or non-perishable). We are always in need of financial contributions and gift cards for more specific needs.
The Good Neighbor Center relies on many volunteers to do different tasks here at the shelter. Everyone plays their own part so that we can better serve the families staying at the Good Neighbor Center. Volunteers are needed for hosting dinner, keeping up the grounds, adopting rooms, staying the night (night host), teaching classes, helping with childcare and many other special projects. 
Current opportunities:
Share House Vancouver: 
Share has been a leader in the Greater Vancouver community since 1979. Share's team is committed to serving the homeless and hungry in Vancouver. Their mission is to lead the hungry and homeless to self-sufficiency by providing food, shelter, housing, education, advocacy and compassion through the strength of our community.
Share provides services to Vancouver's most marginalized and vulnerable families and individuals regardless of their status. 
How can you help?
Current opportunities: 
Oregon Humane Society:
The Oregon Humane Society rescues, heals and adopts more than 11,000 pets each year. We never place a time limit on how long cats, dogs and other pets stay at our shelter. OHS relies on donations to support our adoption, education, and animal rescue programs.
How can you help?
Current Opportunities:
One of our missions is to support the communities we serve. Nonprofit charities rely on donations, financial contributions, volunteers and community support to keep their doors open. Join us in making a difference, whether through volunteering, financial contribution, or donating goods, and supporting these worthy organizations. 
[maxbutton id="4″]