Companies Shouldn't Rely on Basic Lock and Key Services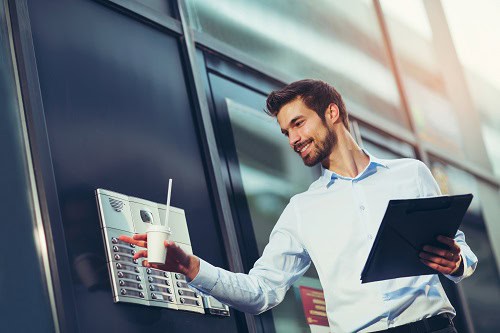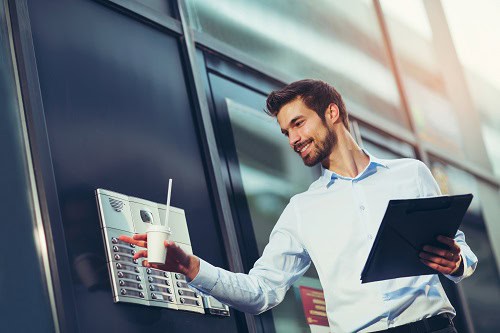 Our intrinsic need to feel secure and protected led to the origin of lock and key. However, with time and the evolution of technology, there has been a dramatic shift seen in lock and key services.
People can no longer rely on the basic, traditional locks to keep homes and companies secure. It's the new-age, smart locks that are now more in demand due to the convenience factor and better safety standards they bring to the table.
More than homes, companies need to incorporate these advanced lock and key services into their properties because from employees to vendor deliveries – a commercial property sees a larger flow of people who go in and out in the course of the day. Moreover, there are many companies that have high-security areas too which need added protection.
So, ditch the basic lock and key services and consider these six new-age ones to better meet your company's security needs.
Electric Strike Locks
An electric strike lock is similar to a traditional lock, but the only difference is in the strike plate which is electric. It is activated by pressing the panic bar or using an electronic key card. These locks are versatile and can be easily mounted on any kind of door frame.
Electric strike locks function in the absence of power as well with the help of the panic bar attached on the door. The two types of electric strike locks are fail-safe and fail-secure locks. The fail-safe lock needs electricity in order to go into the locked mode while the fail-secure lock requires electricity to get unlocked.
Such locks are preferred in commercial buildings due to their versatility, ease of installation, and relatively lower costs.
Magnetic Locks
Magnetic locks or maglocks are reliable locks that are mostly installed on aluminum doors. These locks are based on the theory of electromagnetism. Their functioning relies on the supply of electricity.
Maglocks have two major components – the armature plate and magnet. When electricity passes through the electromagnet, it creates a magnetic flux which attracts the armature plate, causing the door to lock. Similar to electric strike locks, even maglocks are of two types, fail-secure and fail-safe, and can be deployed based on the function of the door.
Maglocks are long-term investments and save costs incurred on the production of keys. It also lets you record swipe in/swipe out data, in case you need it for security reasons.
As they come in attractive brackets, maglocks are considered to be aesthetically appealing and promise enhanced levels of security due to the powerful holding force they come with.
Mortise Locks
Mortise locks are not new in the market – they have been in use for years. The durable mortise locks are generally used on doors that are subjected to a lot of traffic.
They consist of several components such as the lock body, spindle, lock cylinder, strike plate, and handle. Some mortise locks also include day/night switches, rose plates, and hard collars. Mortise locks require a mortise/pocket to be drilled into the edge of the door to aid installation and they come in various sizes to suit your needs.
Even though they are similar to the basic cylindrical locks, they are considered to be sturdier and often more secure because they have a deadbolt integrated into the body. They come equipped with a variety of trim designs and stainless steel components that make it a pleasant addition to any door.
Electronic Keypad Locks
These door locks have grown to become a favorite of commercial properties. All you need to get access through this door is a passcode. The best thing about these locks is that they can accept multiple passcodes, allowing companies to customize access by allotting unique passcodes to different employees.
The electronic keypads don't require you to lug keys around and the accessibility can be changed with a click of a button. So, if an employee has been fired, you can immediately change their passcode and keep a check on unauthorized entries.
Biometric Deadbolt Door Locks
Biometric deadbolt door locks are similar to keypad locks. The only difference is that the former is based on fingerprint identification. Hence, instead of allotting unique passcodes, all your company has to do is register each employee's fingerprint – which itself serves as a unique identification. Once you place your finger, the system reads your fingerprint within seconds and unlocks the door.
When opting for biometric door locks, make sure you choose one which has a keypad too, so you are not locked out in case the system refuses to read your fingerprint.
This reliable and affordable locking system is being increasingly used across corporate offices, schools, banks, hospitals, and other commercial buildings.
Restricted Key Systems
If you wish to restrict access to certain areas on your commercial property or take extra safety measures, you should consider using restricted key systems.
There is no chance of your key getting stolen or copied here because restricted key systems are designed in a manner that only allows access from a unique key. Each key has a unique identification number and cannot be duplicated by any other locksmith. Not just that, the owner also gets to keep a record of all the unique keys issued and their respective authorized personnel.
So, if security is of paramount importance on your commercial property, restricted key systems can prove to be a very effective solution.
Whether it is protecting assets, employees, or your property, it is imperative to enhance your company's security standards by deploying the best lock and key services available on the market that suit your budget and requirements.
Locks are best installed by expert locksmiths. So, if you want any of these locks for your company, contact us today. At Harry's Locksmith, we have been in the business for over 60 years and take your safety very seriously. We will be happy to assess your needs and suggest suitable locks for your commercial property.